FREE Estimate – Contact Us
$139/Hour – 2 Movers + Moving Truck
$194/Hour – 3 Movers + Moving Truck
$278/Hour – 4 Movers + 2 Moving Trucks
Phone Number: (972)895-2727
Location: 4015 Belt Line Road, Dallas, TX 75001 Addison
Hours: Sunday-Saturday 8:00 am-6:00 pm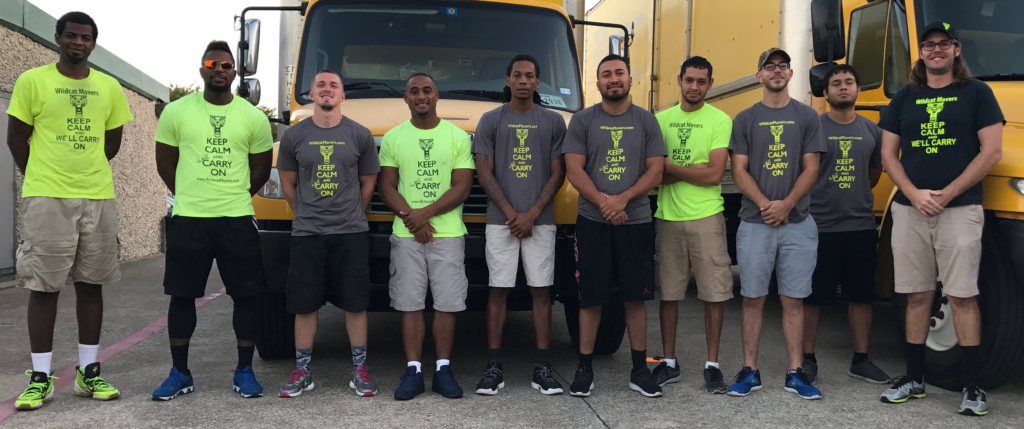 Wildcat Movers Addison Dallas, TX
We here at Wildcat Movers in Addison Dallas TX have developed an exceptional reputation among the residents in town. Addison is a unique city located in the middle of the Dallas Metroplex that offers a high density of apartments, condos, and single family homes.
Addison Dallas Moving Company Reviews
5 Star Google Review
Excellent, professional and prompt service. They worked very hard to get done under the time allotted, all while taking great care of our stuff. Thanks
Oct 15, 2015
Tracie Taylor
Thinking of hiring Wildcat Movers Addison? Check out Wildcat Movers Google Reviews | Addison TX.
Contact Wildcat Movers for a free estimate!
Addison Dallas TX is a great place for business, young professionals, and families.
The city of Addison host several major events every year. Festival season starts in Addison with Fork and Cork. To celebrate Independence Day, Addison host Kaboom Town every July 3rd. Addison Oktoberfest is a major attraction held at the end of September every year.
Addison is home to several great mixed use neighborhoods that boast excellent restaurants, bars, and shopping.
Addison Circle
Village on the Parkway
Vitruvian Park
Addison Walk Shopping Center
We SELL Boxes!
Addison Moving Boxes and Supplies sold at our NEW Addison office.
Apartment Movers Addison Texas
Wildcat Movers Addison Dallas TX are expert Apartment Movers. Call today for a Free Estimate.
We are just minutes away from Post Addison Circle, 15777 Quorum, Allegro, Savoye, Fiori, Prairie Crossing, and Broadstone.
USDOT:  2034801
TXDMV:  006521696C
TXDMV:  888-368-4689
Wildcat Movers Storage Partner Addison TX