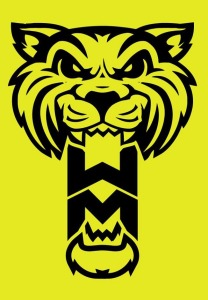 Since we're a local moving company in Plano, Texas, we've seen just about every scenario when it comes to roommates moving out. It can be a stressful situation for everyone involved, especially if one of the parties involved is violating the lease agreement. Here is a breakdown of the possible problems you may run into, and the solutions you will need to know. If you're looking for a roommate now, be sure to look into their background, rental history, and references. Don't choose someone on a whim; you're going to be spending quite a bit of time around each other, not to mention sharing a large financial responsibility. If you've already chosen someone and one of you is moving out, however, this is the guide for you.
If you're both moving out, whether it's because you both can't afford the rent, or because your roommate you found online bailed out on you halfway through the lease, and you want to move back in with your parents, send a notice to your landlord. If your roommate moved out first, let them know you can't afford rent by yourself. You can ask them if they will use your security deposits to cover rent until you leave, but they are by no means obligated to do so. You may also be able to show the apartment yourself and find new tenants. Check with your landlord, and be as forthright as possible. Make sure that your apartment or house is clean and ready to show. Hopefully you will be able to find someone quickly and your landlord will be understanding.
If your roommate left you part way through the lease high and dry, and you can cover their portion of the rent, be sure to go through all the legal channels before you find a replacement tenant. Talk to your landlord, and let them know what's going on. Communication is key. Make sure their name is dropped off the lease when you find someone to replace them. Chances are you'll have to take them to small claims court to get your money back.
If your roommate left and you can't cover their portion of the rent, your landlord does have the right to evict the rest of the roommates (including you). Be respectful, and communicate what is going on. If you can find a replacement tenant quickly, and you have shown to be punctual with your own payments, as well as easy to talk to, it's very likely your landlord will be understanding, and give you some time to find someone else.
If one of you wishes to move out without placing a burden on the other, check the rental agreement, and start looking for a replacement. Usually, especially when you're moving in Plano, you have to give at least 30 days written notice that you're vacating, and your new roommate has to be approved by your landlord, in writing. Change over utilities, and pay any past due bills. Then call your local Plano movers to come help you haul the heavy stuff, whether it's down the street, or across the country!