No Fields Found.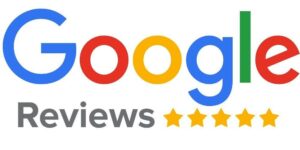 Easiest, hassle-free, stress-free move ever. I used the website for the quote and received a quote and follow-up call on the same day. Movers arrived early; they even called ahead to make sure that coming early was ok! This was apartment to apartment and they were quick! Joshua and Dalton were professional and respectful. Everything was moved and received in excellent condition. Thank you!
This is my second time using Wildcat Movers. Once again, they've outdone themselves. Austin and Jose arrived on time and began the moving process immediately. They were extremely professional and cautious during the move. If I could give you guys more stars, I would. You guys are awesome, keep it up!!
Chris and Deshun were such a joy to work with. This was my first move using a moving company and I am so glad I chose Wildcat Movers. They were punctual, professional and took great care in the process.
Brian and DeShun were my movers. They worked well together, communicated effectively, asked questions if they had any doubts about any items, and were fast! They even unhooked and re- hooked up my washer & dryer! I would definitely recommend these two to anyone moving 🙂

Read James E.'s review of Wildcat Movers on Yelp
Read Lacy J.'s review of Wildcat Movers on Yelp
Free Moving Estimate
Welcome to the top local moving company in Dallas, Plano, Frisco, and beyond. Wildcat Movers want to make your next Dallas-area move the smoothest relocation experience of your life. From the planning and packing portion of your move to the transportation and careful unloading of your possessions, we put our customers first in everything that we do. We offer Free Online Moving Quotes to all of our prospective clients. Fill out the contact form on this page, and one of our experience Move Coordinators will give you a call with a free moving estimate.
Moving Quote Online
If you are interested in learning more about our Dallas moving services, Wildcat Movers Dallas provides a free moving quote to all potential clients. Whether you are moving a large house, apartment, office, or storage facility, simply fill out the form above for a free moving estimate. We'd love to show you the difference Wildcat Movers can make firsthand.
Moving Cost Estimator
When you get a complimentary moving estimate from Wildcat Movers, we use our proprietary moving cost estimator to be able to provide you with an accurate moving quote. It's just one more way we provide superior moving services to make your move streamlined and stress-free. View our Texas service area below, and don't hesitate to reach out to the best Dallas if you have any questions at all!
Wildcat Movers Service Areas
Dallas Movers
Plano Movers
Addison Movers
Carrollton Movers
Richardson Movers
Frisco Movers
The Colony Movers
Irving Movers
McKinney Movers
Allen Movers