| | |
| --- | --- |
|  Zane – Owner | Daniel – General Manager |
| | |
| Austin – Senior Operations Manager | Dalton – Operations Manager |
| | |
| Ryan – Operations Manager | Joseph – Move Coordinator |
| | |
| Darion – Lead Mover | Jabin – Mover |
| | |
| Celestino – Mover | Edwin – Mover |
| | |
| Joseph D. – Mover | Irving – Mover |
| | |
| Dalarian – Mover |  Mongo – Executive Assistant |
2022
Wildcat Movers ran 11 trucks with 40 team members.
2021
Wildcat Movers operated 8 trucks with over 25 team members.
2020
This was a challenging year for everyone in any business. Wildcat Movers had to make lots of operational pivots to be able to provide safe service to our clients. 2020 ended up being our busiest year ever. We ended the year with over 700 Google Reviews.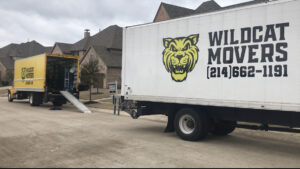 2018
Wildcat Movers was operating 4 trucks in 2018.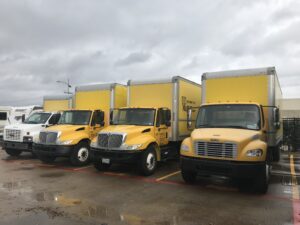 2014
In 2014 Wildcat Movers expanded its business to the Plano Dallas region. Wildcat Movers has experienced tremendous growth in the Plano North Dallas area. Now servicing all of North Texas including Plano, Dallas, Frisco, McKinney, Allen, Addison, Carrollton, and Richardson.
Wildcat Movers History
2007
Zane founded Wildcat Movers June 28th, 2007 the summer after his Sophomore year at Texas A&M University thanks to his roommate and #1 employee Silo. Wildcat Movers was started on a shoestring budget. Zane started with a 1995 Bronco, and pulled a 16′ trailer. Just big enough to move some of the small student apartments, and make deliveries for a couple of the local furniture stores. He saw a need in the Bryan College Station community for a moving company that could provide quality professional moving services at affordable prices. Wildcat Movers shut down its BCS location in 2016 to focus on the explosive growth in the Dallas Plano North Texas Market.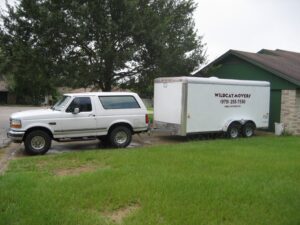 2003
Zane the Owner and Founder of Wildcat Movers got his first moving job the summer of 2003 working for a mover in his home town of Midland, Texas. His good friend Kyle was already working at that moving company, and vouched for Zane so they could work together on the same crew. That summer Zane learned the fundamentals of moving furniture. Little did they both know this was the seed that would later turn into Zane founding Wildcat Movers. Kyle would later play a pivotal role in working for Wildcat Movers College Station several years later.
Aggie Owned and Operated Moving Company – Class of 2009