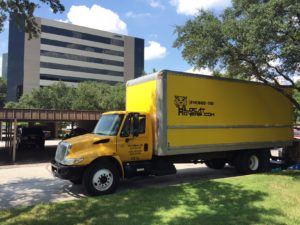 Wildcat Movers understands the importance of having your Commercial Move executed in a timely fashion so that you can get back to doing what makes your business money.
We can help your business coordinate everything from a one room office to an entire corporate building.  Call us today to see how Wildcat Movers can make your relocation a pleasant experience.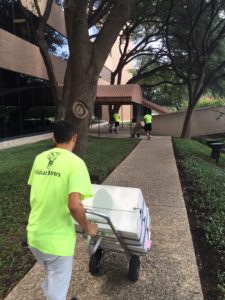 Our Professional Movers will come in and assess all of your moving needs, and develop a plan so that your Office Move goes as smooth as possible.  While most Office Moves consist of desk, filing cabinets, book shelves, executive suites, and conference room tables.  We also can accommodate most of your unique request.  Give us a call and one of our managers can assess your specific questions, and see if our company can coordinate a solution for these items.
Office Moving Checklist:
*Organization is Key.
*Number each piece of furniture and box at your old office with the corresponding office number at the new office
*Disconnect all wiring, and make sure that all your data is appropriately backed up.
*Pack up all electronic equipment with extra packaging.
*Put in a change of address request.
*Change your address on your company's website.
*Reserve your elevators ahead of time.
*Have your staff there to guide the movers in the placement of the furniture.