FREE MOVES to Hope's Door
Wildcat Movers volunteers every month to assist Hope's Door New Beginning Center by moving their clients that have been victims of Domestic Violence completely FREE of charge. Wildcat Movers – Move Out Domestic Violence.
#MoveOutDV
Hire Wildcat Help #MoveOutDV
Your patronage allows Wildcat Movers to assist victims of domestic violence. Wildcat Movers allocates a certain number of hours each month based on our company's sells. The more we sell the more we can help.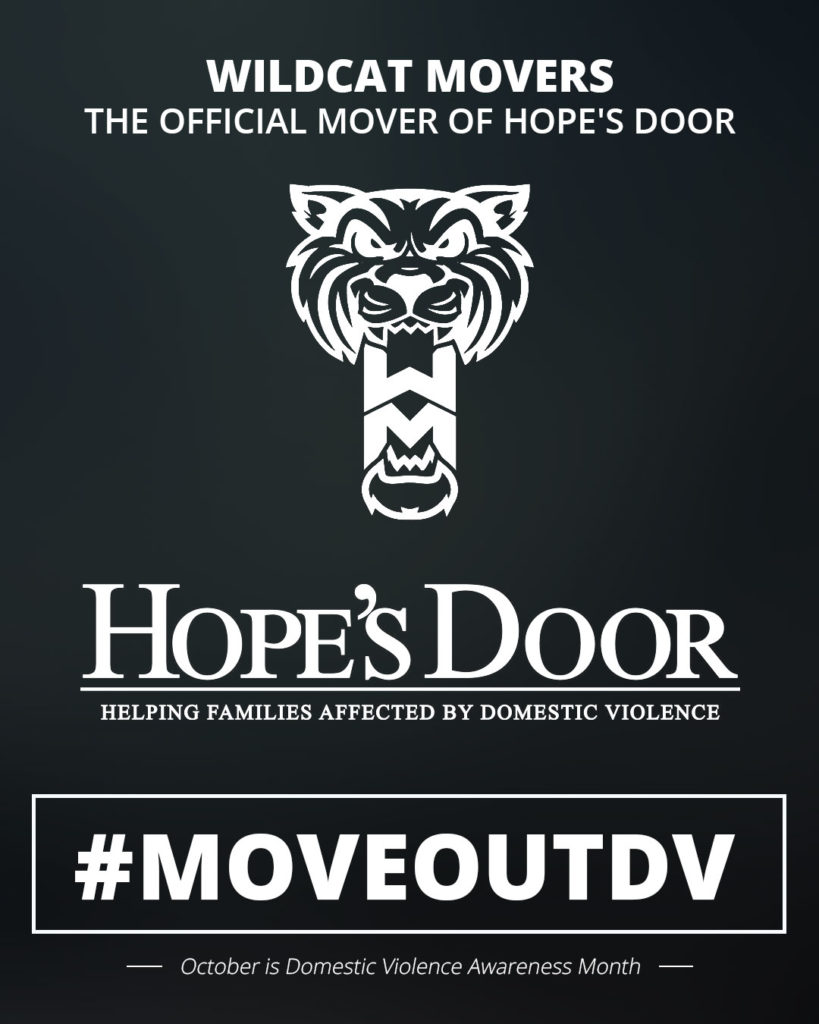 Hope's Door New Beginning Center
Mission: Offer intervention and prevention services to individuals and families affected by intimate partner and family violence and to provide education programs that enhance the community's capacity to respond. Their central office is located in Plano at 860 F Ave, Plano, TX 75074.
You Can Help
Volunteer
Give Money to Hope's Door
Donate Furniture, Clothes, House Hold Items
Resale Store / Donation Drop Offs:
2129 W Parker Road, Suite 300, Plano, Texas 75023
120 W Kingsley Road, Garland, Texas 75041