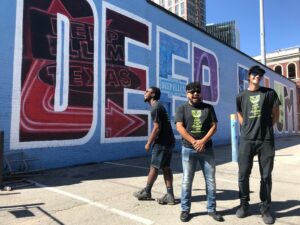 Our Apartment Moving Process
Apartment moving is very different from home moving in that it requires movers to use elevators or an increased number stairs than would be required for most homes. And these days, apartments are only getting taller. Moving up and down stairs requires specific holds, strength, and technique to properly move furniture without damage. Luckily, all our movers are trained in those specific techniques to ensure an excellent apartment moving experience no matter what. Similarly, moving with elevators requires movers to tactically stage items in order to optimize the efficiency of an apartment move. However, our local apartment movers are trained for this as well. Once on the ground floor, the long-distance apartment movers will then completely unload the elevator before transferring the furniture into the truck and follow the same process in the opposite direction at your destination.
What We Include
Wildcat Movers is proud to provide moving services in the Dallas-Fort Worth area. Whether you need assistance with a local or long-distance move, our Dallas apartment movers can provide a successful and seamless relocation. Simply fill out our form to request a free moving quote. We use our proprietary moving cost estimator for the most accurate estimate.
We include the following in our moving rates: Moving Truck, Movers, Dollies, Pads, Tools, and Gas.
Why You Should Hire Wildcat Movers
Choosing the right apartment movers in Dallas, TX, can be quite challenging.  There are so many moving companies out there that will offer you cheap moving rates for apartments, but their actual moving service does not live up to the hype. In other words, you will likely get what you paid for.
Wildcat Movers has been in the business of moving apartments since the very beginning.  We started this moving company in a college town FULL of apartments. Fast forward more than a decade later and apartment moves are still a big part of our business.  It can often be very challenging to move an apartment with just you and some friends, so pick Wildcat Movers as your Dallas apartment moving company of choice.
Flat Rate Long Distance Apartment Moving. Call today for a Free Quote.
Check out our Movers Reviews and Contact Us today about your upcoming apartment move.
Click here for a list of the best apartments in Dallas with reviews.
Below is a list of areas where we provide apartment moving services:
Dallas
Plano
Addison
Frisco
Carrollton
Richardson
McKinney
Allen
The Colony
Irving