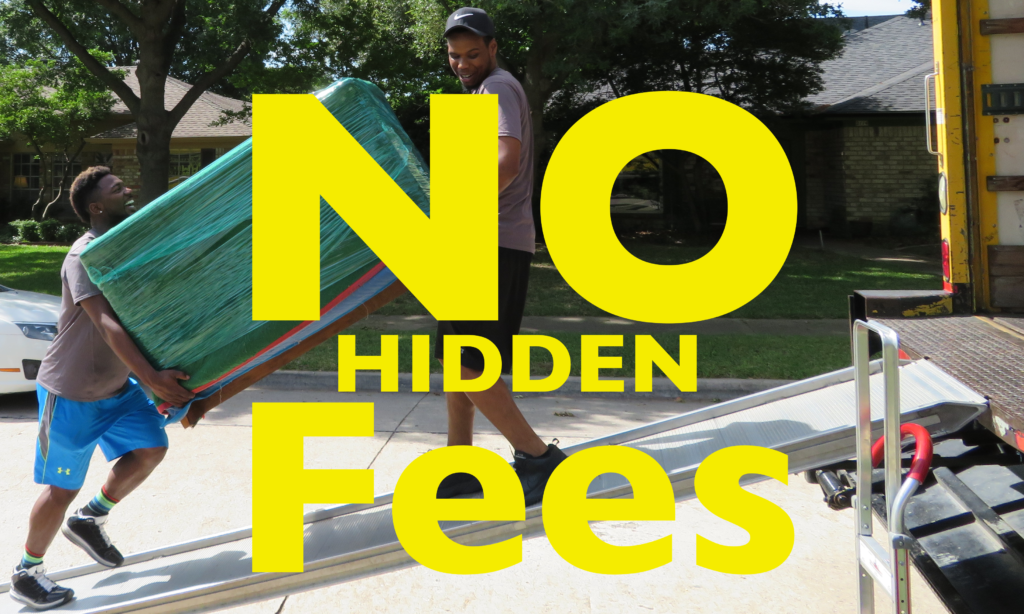 2 Hour Minimum
+Travel Fee
Prorated every 15 minutes after the 2 hour minimum.
Includes Moving Truck, Movers, Dollies, Pads, Tools, and Fuel.
Free Quote on Hourly Rate, Travel Fee, and Estimated Hours.
*NO Fuel Surcharge Fee.
*NO Shrink Wrap Fees.
*NO Stair Fees.
*NO Long Walk Fees.
*NO Equipment Fees.
Travel Fee paid as deposit to reserve appointment.
Free Quote on long distance moves between Dallas, Plano, Austin, Houston, and San Antonio.
Plano Addison Dallas pricing rates quote estimate.