Wildcat Movers – Dallas
Phone Number: (214)662-1191
Address: 4015 Belt Line Rd Dallas, TX
Hours: Sunday-Saturday 8AM-6PM
Wildcat Movers Dallas
Wildcat Movers strives every day to provide the highest quality moving service possible to the city of Dallas. We have been been servicing the greater Dallas Metro since 2012. Wildcat Movers in Dallas, Texas are experts in large house moving, packing, apartment, office, and storage moving services. Get a FREE No Obligation Quote today!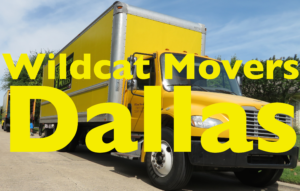 Dallas Flat Rate Moving Company
Looking to get a Guaranteed Flat Rate Quote on your next move? Wildcat Movers Dallas offers Free In Home Flat Rate Moving Quotes to all potential clients in a home with 3 or more bedrooms. Because of our experience moving 1000's of homes in our many years as a Dallas Moving Company Wildcat Movers know exactly how to make your next move the easiest yet. There are not many flat rate Dallas moving companies.
Dallas Packers and Movers
Packing and Moving quote available upon request. We always strive to be provide highest quality moving and packing services in Dallas. Speak with one of our Move Coordinators to arrange a packing estimate in Dallas. We will take a full inventory of your entire house to make sure we provide the appropriate man power and supplies to get your pack and move done right.
Experience is very important when looking for the best packers and movers in Dallas to assist in your upcoming house move. Wildcat Movers has the experience and knowledge to make sure your house pack goes off without a hitch. Join our growing list of satisfied pack and move clients today.
Our packers and movers service includes residential, house, apartment, commercial, office, local, long distance, and storage. Call Wildcat Movers Today to get more details on our pack and move services.
Movers In Dallas
Dallas is a world famous city with unique challenges when it comes to moving. The two biggest challenges when moving in Dallas, Texas are the weather and traffic. Wildcat Movers looks for strong individuals with a proven work history of getting tough jobs done while providing exceptional customer service. Our movers are ready to tackle your upcoming Dallas move in heat, sleet, rain or shine. Our Lead Movers go through driver training so they can confidently transport your furniture in a timely manner no matter where you are moving in Dallas.
Dallas is a big city known for providing big opportunity in the Big D. If you are looking for great exhibits and world class corn dogs Texas State Fair is held at Fair Park in September and October. Dallas is also known for its major league sports teams including world famous Dallas Cowboys (actually located in Arlington), Dallas Mavericks, and Dallas Stars. The Dallas Arboretum and Botanical Garden is a public venue that promotes the art, enjoyment and knowledge of horticulture, while providing opportunities for education and research. There are many urban and state parks around Dallas that draw residents and visitors alike including Cedar Hill State Park, Clyde Warren Park, Cedar Ridge Preserve, Joe Pool Lake, Katy Trail, and White Rock Lake Park.

Dallas Apartment Movers
Above all when hiring Apartment Movers in Dallas it is important to find a moving company that has the experience to get your move done efficiently without causing damage. Apartment moving in Dallas TX is challenging due to the fact that most apartments in the city have elevators, stairs and long walks. Wildcat Movers has the experience to get your Dallas apartment move done quickly with little chance of damage.
In conclusion Wildcat Movers Dallas also services Plano, Addison, Dallas, Frisco, McKinney, Richardson, Garland, Mesquite, Carrollton, The Colony, Lewisville, Coppell, Grapevine, Flower Mound, Allen, Prosper, Farmers Branch, Irving, Mesquite, Garland, Uptown, Medical District, Lower Greenville, Bishop Arts, Deep Ellum, Lakewood, and Design District.
Dallas Moving Company Reviews
Yelp Reviews | Wildcat Movers | Dallas TX
Google Reviews | Wildcat Movers | Dallas TX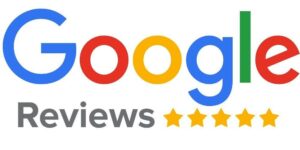 Easiest, hassle-free, stress-free move ever. I used the website for the quote and received a quote and follow-up call on the same day. Movers arrived early; they even called ahead to make sure that coming early was ok! This was apartment to apartment and they were quick! Joshua and Dalton were professional and respectful. Everything was moved and received in excellent condition. Thank you!
This is my second time using Wildcat Movers. Once again, they've outdone themselves. Austin and Jose arrived on time and began the moving process immediately. They were extremely professional and cautious during the move. If I could give you guys more stars, I would. You guys are awesome, keep it up!!
Chris and Deshun were such a joy to work with. This was my first move using a moving company and I am so glad I chose Wildcat Movers. They were punctual, professional and took great care in the process.
Brian and DeShun were my movers. They worked well together, communicated effectively, asked questions if they had any doubts about any items, and were fast! They even unhooked and re- hooked up my washer & dryer! I would definitely recommend these two to anyone moving 🙂
Read James E.'s review of Wildcat Movers on Yelp
Read Lacy J.'s review of Wildcat Movers on Yelp
Wildcat Movers Dallas Service Areas:
Plano Movers
Addison Movers
Frisco Movers
Carrollton Movers
Richardson Movers
McKinney Movers
Allen Movers
The Colony Movers