Keep calm and we'll carry on!
Your Frisco Moving Company Of Choice

If you are looking for a full-service moving company in Frisco, your search has ended with Wildcat Movers. We are passionate, trustworthy, and economical. But more than that, we are dedicated to customer service like you wouldn't believe! If you have specialty moving requests, all you have to do is ask! We'll cover your needs from A to Z. For residential and commercial moving services and beyond, choose Wildcat Movers. Learn more about us below and get your free quote at your convenience!
Rated highly for Quality, Value, Responsiveness, & Punctuality
Flat-rate pricing and free in-home estimates
Licenced and insured Dallas movers
Smart, athletic, & professional movers
Commercial, residential, & packing services offered
We Put Our Customers First


Friendly, Professional, & Efficient!
"Another moving company canceled on me last minute so I had to scramble to find another moving company. I called Wildcat Movers and they were available to help me move out of my apartment on short notice. Sergio and Terry were awesome! They were very friendly, professional, and efficient! I will definitely use Wildcat Movers for any future moves. Very thankful that Wildcat Movers were available on such short notice to help me move and I am very happy with their service!" 
– Elaine L.| Google Reviews

Great Service And Fair Prices
"Dalton and Xavier were awesome! They arrived on time, were super efficient, and very professional. Great service and fair prices. Highly recommended!"
– Shuvonne P. | Google Reviews

They Did Everything Efficiently
"I have now used Wildcat movers for two separate moves. Each experience has gone smoothly and the crews have been incredibly  professional. My most recent move was a great experience with Sergio & Lenzie! They did everything efficiently and were easy to work with. Highly recommend!!"
– Nancy S. | Google Reviews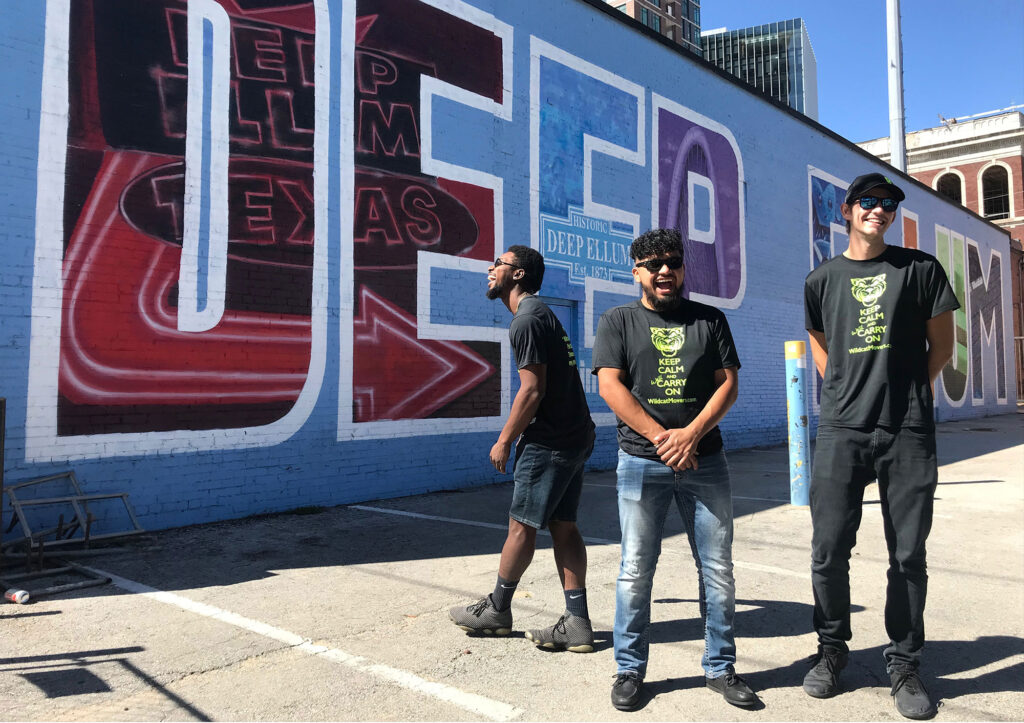 Wildcat Movers
When moving into a new home, office, or apartment, you want a Frisco moving company that you can trust. That's why you should call the professionals at Wildcat Movers for all your moving needs. Our affordable moving service is fast, friendly, and most of all convenient. Similarly, we understand just how important your furniture items and belongings are to you. That's why we take every measure to ensure their safe transport. There are many moving companies to choose from, and we would appreciate the opportunity to earn your business by proving how reliable, affordable, and invested in your well-being as possible.
Wildcat Movers understands that moving can be both stressful and physically taxing, so we want to eliminate your burden and relieve your moving related stress. Our team of experienced local movers will do everything in their power to make sure you move runs smoothing and according to plan.
Once we arrive to your home, office, or apartment, Wildcat Movers will survey your belongings and develop a strategy to ensure safety and maximize efficiency. Above all, calling Wildcat Movers for your next move, you can rest assured that you have made the right decision. Therefore, our team of Frisco movers is both insured and registered with the TXDMV.
Frisco, Texas, is one of the fastest growing communities in the nation. The explosive growth in Frisco has come with multiple sports complexes, shopping malls, dozens of restaurants, art exhibits, and hotels.
Frisco is known for being home to several professional sports teams. FC Dallas plays at Toyota Stadium in the heart of the city. The Dallas Cowboys practice facility is located in The Star. The Frisco Roughriders are the Class AA affiliate of the Texas Rangers play their home games at Dr Pepper Park. The Dallas Mavericks G league team Texas Legends play at Dr Pepper Arena; and MLL Dallas Rattlers play at the Star.
One of the key decision points when hiring a mover is cost. Make sure you are compares apples to apples when selecting the right professional movers for you. Wildcat offers free online moving quotes so you know what you move will cost before move day. You can also give us a call to receive a free moving estimate over the phone. We'd be happy to hear from you!
Packing and Moving
On the one hand, packing yourself will save you money on your moving cost. However, allowing Wildcat Movers to provide packing services will save your sanity. Wildcat Movers offers packers and movers in Frisco TX. Call today for an in home estimate on your next move, whether it's to or from Frisco or another DFW community.
If you are moving your home, office, or apartment, call the moving company that delivers unparalleled service. Call the moving professionals at Wildcat Movers. Our well-trained and experienced crew will load, secure, transport, and unload your valuables with the utmost care, and our service always comes with a 100% customer satisfaction guarantee. 
Apartment Movers Frisco
Apartment moving with stairs or an elevator is much harder than moving out of first floor house. When you are comparing Frisco moving companies to hire for your next apartment move, hire the guys with experience to get the job done right. Call Wildcat Movers today. We are experienced in apartment moving. We have moved many clients in and out of Lebanon Ridge, Artistry at Phillips Creek Ranch, Cool Springs at Frisco Bridges, Waterford Market, Sovereign Preston Road, Legends at Legacy, The Civic at Frisco Square, Frisco Summit, Stewart Creek Apartments, Cypress Lake at Stonebriar in Frisco, and AMLI at the Ballpark.
Why Hire Wildcat Movers?
Folks in Frisco looking for reliable moving services know that finding the right moving company is easier said than done. When your move is only weeks away and you aren't sure who to turn to, it can quickly become stressful and hectic. You shouldn't have to rush the process of finding a high-quality Frisco moving company just because you are extremely busy with other aspects of your move.  
At Wildcat Movers, we do our best to take stress away from our customers, not add to it. We want you to understand what you can expect from us when you choose us as your professional movers. Whether you are moving your office or your family, we've got you covered with affordable, reliable moving services.
We distinguish ourselves from our competition in three key ways at Wildcat Movers:
Free In-Home Estimates – As a complimentary service, we will visit your home or office and provide you with an accurate estimate for all moving services you request.

Flat-Rate Pricing – No hidden fees or surcharges, just flat-rate pricing you can hang your hat on. 

Licensed & Insured – We are a licensed and insured moving company in Frisco, Texas. We get the job done so you can keep calm and we'll carry on!
Reviews

Read M E.'s review of Wildcat Movers – Dallas on Yelp
It is advisable to read online reviews for any mover in Frisco you consider hiring. Check out Wildcat Movers Yelp and Google reviews to see what our past Frisco moving clients have to say about our moving company, and then give us a call to have a great experience just like they've described!
Service Areas
Dallas Movers
Plano Movers
Addison Movers
Carrollton Movers
Richardson Movers
Frisco Movers
The Colony Movers
Irving Movers
McKinney Movers
Allen Movers