Keep calm and we'll carry on!

Packing up and relocating is a hefty task. Whether you're moving the whole family to a new state or upgrading to a bigger office space across town, it's hard work. Make your upcoming move easier with the Wildcat Movers team at your side!
As a professional full-service moving company, we can meet all the demands of your move. Our years of experience and dedication to customer satisfaction have made us the top movers in Celina, TX, and the Dallas area.
Give us a call now or continue below to learn more about us and our professional moving services.
Reasons to Work With Wildcat Movers
Free in-home estimates
Flat-rate pricing structure
Fully licensed and insured throughout the area
Great reviews for our quality, value, responsiveness, and punctuality
We Put Our Customers First


Friendly, Professional, & Efficient!
"Another moving company canceled on me last minute so I had to scramble to find another moving company. I called Wildcat Movers and they were available to help me move out of my apartment on short notice. Sergio and Terry were awesome! They were very friendly, professional, and efficient! I will definitely use Wildcat Movers for any future moves. Very thankful that Wildcat Movers were available on such short notice to help me move and I am very happy with their service!" 
– Elaine L.| Google Reviews

Great Service And Fair Prices
"Dalton and Xavier were awesome! They arrived on time, were super efficient, and very professional. Great service and fair prices. Highly recommended!"
– Shuvonne P. | Google Reviews

They Did Everything Efficiently
"I have now used Wildcat movers for two separate moves. Each experience has gone smoothly and the crews have been incredibly  professional. My most recent move was a great experience with Sergio & Lenzie! They did everything efficiently and were easy to work with. Highly recommend!!"
– Nancy S. | Google Reviews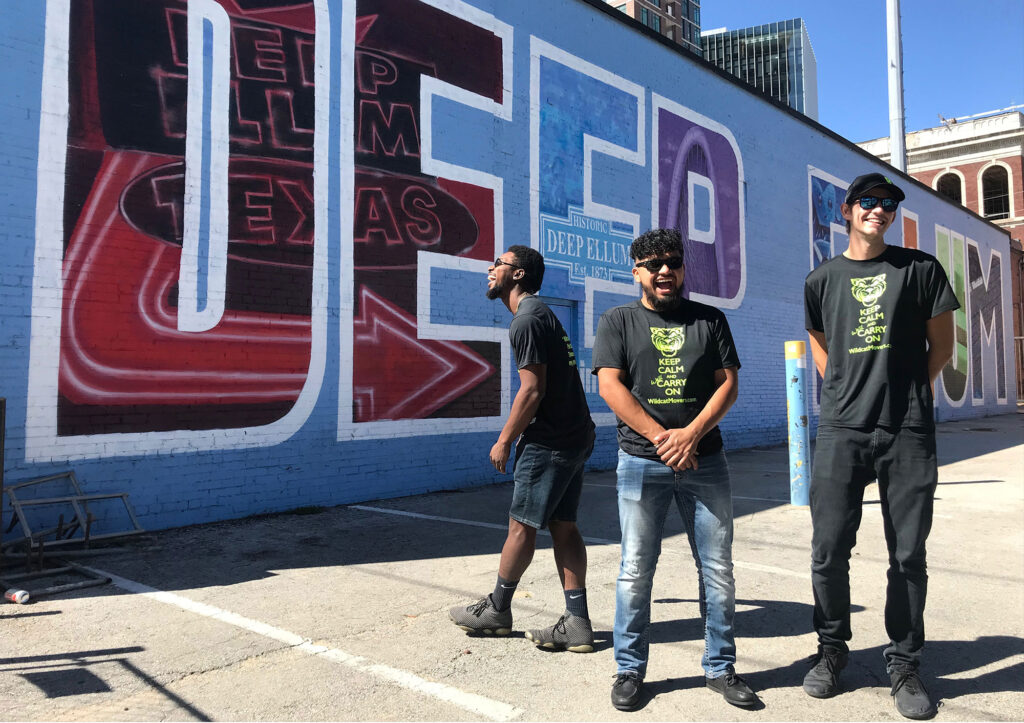 The Best Celina Movers Are at Your Service
Home to more than 23,000 residents, Celina, TX, is a great place to call home. It features easy access to Dallas as well as the larger suburbs in the metroplex, such as Frisco, which is home to the Dallas Cowboys headquarters. Celina is close to the National Soccer Hall of Fame and several other professional sports venues as well, making it a sports-lover's dream.
Residents of this rapidly growing city also enjoy excellent educational opportunities. From highly rated school districts to the 75-acre Collin College campus, students here can make the most out of their scholastic journey. Also, Celina boasts a real small-town feel that only Texas can offer while still being close to all the modern amenities you crave.
If you're looking to move to or out of the area, Wildcat Movers is the go-to moving company in Celina. We've been operating in and around this part of Texas for over ten years and have come to know it like the back of our hands. As licensed, insured, and bonded professional movers, we're confident you'll get the best moving experience you've ever had with us on the job!
More About Us
What makes us a top-rated moving company in Celina? A lot of it stems from the fact that we do everything possible to ensure our customers' experience is second to none. Our team is built around dedicated and passionate members who extend the highest level of customer service.
With us at your side, you can benefit from our:
Packing Services
All that packing and unpacking takes a toll. With our comprehensive packing services, you could skip the boxes, tape, and everything else. Our crew will delicately handle your belongings as we professionally pack everything for you. You'll love how stress-free the move is with us taking care of all the ins and outs.
Experience
Thanks to our experience in the industry, we're able to carry out all types of moves. You can rely on us as local movers, long-distance, and even apartment movers. Skip hauling your stuff down all those stairs or in cramped elevators by booking us to help with your apartment move today.
Honesty
We have a strong commitment to being the most dependable, transparent, and trustworthy crew. That means partnering with us gets you dedicated service and affordable, flat rate pricing. You'll never be surprised by hidden fees when you work with us! 
Make Wildcat Movers Your First Choice 
Putting your trust in us helps make your move smooth, easy, and stress-free. Book with us today to set your upcoming residential or commercial move up for success. We'll get the job done so you can keep calm and we'll carry on!
Reviews

Read M E.'s review of Wildcat Movers – Dallas on Yelp


Service Areas
Dallas Movers
Plano Movers
Addison Movers
Carrollton Movers
Richardson Movers
Frisco Movers
The Colony Movers
Irving Movers
McKinney Movers
Allen Movers