Although being movers in Plano allows us to keep in shape, sometimes we want to head out to the trails and do some hiking and relax in some of the great hiking locations that Plano, TX has to offer. We've selected for you three different Plano trails that you may not have explored yet, and some that offer something a little different than the regular 'strap on some hiking boots' trails. Here are three great hiking spots in Plano TX and the surrounding areas brought to you by Wildcat Movers in Plano TX!
ARBOR HILLS NATURE PRESERVE
Arbor Hills Nature Preserve is a favorite among Plano residents, and it's not hard to see why. With a wide variety of trail from dirt, grasslands, paved, tree-lined and running right next to the creek, there is something for everyone.  The nature preserve is a great place for a day hike, runners of all skill levels or a long walk with your dogs. (Remember to bring some dog potty bags and clean up after your dog-there are a few dispensers along the trails but you don't want to get stuck out on the trails without one!)
The BLUEBONNET TRAIL
Looking for a new way to commute to work? The Bluebonnet Trail isn't your normal hiking trail, as this 7 mile trail allows you to walk through town. The Bluebonnet Trail intersects with many of the local area schools, so whether you are trying to get your children to be more active outdoors or you like your hikes to be more urban with fields of bluebonnets interspersed (they don't call it The Bluebonnet Trail for nothin') this is the trail for you!
THE BOB WOODRUFF PARK TRAIL
The Bob Woodruff Park Trail is a 5.5  mile loop trail perfect for a morning or evening walk through Plano and Bob Woodruff Park. This trail offers beautiful scenery as well as access to drinking fountains along the trail, and connects with  Oak Point Park & Nature Preserve Trail. The trail also connects with the  Outdoor Learning Center, and the famous long-standing tree lives,  the Quincentennial Bur Oak. If you are looking to escape the every day hustle and bustle for and relax your mind with some good hiking while not being too far away from home, the Bob Woodruff Trail is definitely worth checking out.
You already know that Plano is a hub of art, culture, and delicious food. With the Plano trail system being over 70 miles in total, you can pack in a full day of fun activities in Plano (or a lifetime!) Whether you are new to the Plano area or are a born-and-raised resident, exploring our town has never been so fulfilling than exploring some of our local trails. We know that after a long day of lifting and packing and all that being a moving company in Plano entails, a bit of hiking to unwind is a great move. We'll see you out on the trails!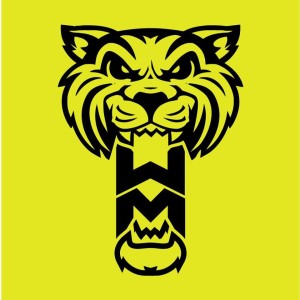 5920 W Plano Pkwy
Plano, TX 75093
(214) 662-1191