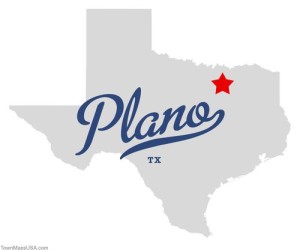 There are a couple of large national companies moving to Plano. As your local moving company in Plano, Texas, we hope to be some of the first to welcome you to this awesome city. Corporate moves come with their own special set of challenges. When you're navigating your move, keep the following tips in mind, and be sure to call us for any advice (even if it's to find out where the best restaurants are in town)!
Timing is everything. If you get to choose the time of year to move, you'll get the best rates and availability in the off-season, which is October thru April. During the summertime, it may be more stressful to move due to tighter scheduling restraints. Luckily, the winters are extremely mild when you're moving to Plano, Texas, and it's actually preferable to moving in sweltering heat.
Along those same lines, try to move in the middle of the week, and month, if you can. Besides being able to get better rates during the week, you'll also be able to get much more help without compromising anyone's weekend. It will also be easier to schedule with companies like cable and internet. Since the beginning and end of the month tend to be hectic for businesses, you will also have a lot less stress if you can time your move during the middle of the month. Whenever you decide to move, be sure to go over all of the costs covered by the company you're working for, and save all your receipts – you may need them come tax time!
Make an office checklist. To minimize downtime, it helps to be as organized as possible. Make sure things like parking passes, updating insurance, calling the utility and phone companies, cleaning, and notifying customers are all categorized and ready to be marked off. It's easy to forget things, and the larger the company is, the more complicated your list becomes. Don't make your move more stressful than it needs to be. A list makes everything more efficient.
Make your employees feel at home in Plano. Preparing a welcome packet with things like a list of emergency contacts in their new city, maps,
local restaurants
and local business contacts, and give them a tour of the new work space. A "work warming" party is also a fun way to break the ice, especially if you're combining offices and people don't know each other very well, or at all.
If you're in charge of more than just a few employees, there are also companies that will coordinate everything for you, so if it's extremely important to make sure no detail is overlooked, and people begin working again with the least amount of downtime, you may want to use their services. Don't forget to call your
local Plano movers
for long distance or local moves, whether it's for your employees, your office, or yourself! We are a great resource!