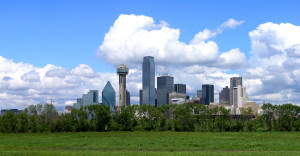 Moving can be a daunting and stressful task. Organizing, packing, purging, cleaning, changing your address, changing your kid's schools and more can put any sane person on the edge of their own sanity.
One thing that people often overlook when moving in Dallas is the importance of a home security system in their new place. Regardless of how safe we may feel moving into our new neighborhoods (especially if you specifically chose your neighborhood for it's low crime rates and sense of security) break-ins and home invasions can happen at any time. Having a reputable and effective home security system in Dallas can be a true lifesaver, as well as give you the peace of mind that you, your belongings, your new home, and your family are safe in your new neighborhood.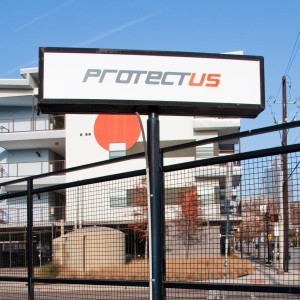 Any neighborhood, regardless of how safe, can have criminals perusing the streets, looking for houses to case for their next break-in. While you are moving your items into your house, a potential burglar can be lurking around the corner, eyeing the belongings you have that he would like to break in and have for himself (or, in most cases, sell to pawn shops or on the black market.) High-dollar items like flat-screen TVs and expensive electronics can catch the eye of a thief, and even give them the notion that you may have other expensive, more easily stolen valuables in the home if you can afford items like a brand-new TV. A theif could also be eyeing the people who live in the house, how they are dressed, whether or not they are wearing jewelery, and more, to gauge the other valuables a family may have in their home.
Having a home security system in Dallas can be exactly the thing you need that keeps a thief from violating both your property and your sense of safety in your home. Having security cameras in plain sight, as well as other signs of having a security system like yard signage, can deter a thief if they are thinking about burglarizing your home.
Another reason having a security system in Dallas can help protect your family is the safety that comes with having security cameras installed in your new home, especially if you have school-aged children. While a lot of kids these days have cellphones, many still do not, and being able to see whether your children have arrived home can save your sanity. When kids move to a new neighborhood, it's understandable (and quite likely) that they will want to make friends with the kids in their new neighborhood, and some kids feel so lonely once they move that they will invite anyone to come over after school. Being able to keep an eye on who your kids bring home while you are away or at work can help keep them safe, especially if you notice any suspicious activity or feel they have brought someone who is potentially dangerous into the home.
While it is important to take the precautions of having a home security system in Dallas, it is equally important for your safety and the safety of your home to get to know your neighbors. Knowing your neighbors, joining a neighborhood watch, or having a trusted neighbor keep an eye on your home while you are out of town are also ways to keep your home safe. For people with children, having neighbors that you can trust to let you know when any suspicious activity is going on at your house can be a lifesaver.
(Be sure as well, once you move into your new neighborhood, that you know the number and location to the closest police department, fire department, and hospital.)
Not only will having a protected home make you feel more at home in your new neighborhood, you can be sure that your family and possessions will be adequately protected. In the unfortunate case that a break in does happen, having a Dallas home security system that alerts the proper authorities should be on the top of your list.
For your complete home security system needs, we recommend giving our friends at ProtectUs Security a call!
Wildcat Movers in Plano wishes you a safe and happy move to your new home.
Wildcat Movers is a professional moving company in Plano, Texas specializing in home moves, apartment moves, business moves, senior moves, dorm moves, and more! We are a full-service moving company, with services that include packing and hauling, or just hauling your belongings to your new home. If you are looking for professional movers in Plano, Texas, give us a call at Wildcat Movers. Our movers are insured, bonded, and highly trained to perform even the most delicate of moves. Wildcat Movers services the Plano, Dallas, Fort Worth, College Station area and more, including long-distance moves. CALL US today for a free quote.