3 Reasons Why Wildcat Movers Has Repeat Customers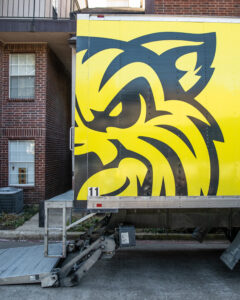 Anyone who has lived through the experience of massive change via a big move knows how stressful it can be, even with the help of a moving service like Wildcat Movers. As such, first impressions for a moving company are paramount when it comes to forging lasting relationships with customers. After all, when individuals or families hire a moving company to help, they are potentially trusting the movers to transport their most valuable belongings with care. Nothing leaves a sour taste in a customer's mouth like carelessly handling their property. Luckily, Wildcat has built a business and reputation around providing top-rate service and ensuring that our movers treat each customer's possessions as if they were their own. It's also the reason why Wildcat is the #1 moving company in Dallas according to Google reviews. Here's a few reasons why our customers keep coming back.
1. Wildcat's in-depth consultation with every customer
 One of the fastest ways to lose a customer in the moving industry is damaging their property during the move. And for DIY movers and professional moving companies alike, one of the most common ways in which damages occur is due to inaccurate estimates of the storage space necessary to safely transport their belongings. To avoid this, Wildcat has an unmatched pre-move consultation process that includes an in-depth video call with the customer in which a Wildcat team member goes virtually through every room in a dwelling to gather accurate estimates of the volume of items being moved so that we can ensure we properly equip our movers to provide a moving experience worth repeating. To get a free estimate of your move, click here.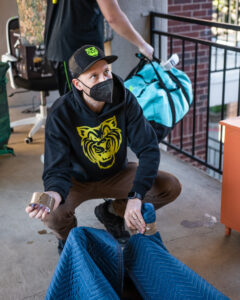 2. Ongoing training for veteran and new movers
 While moving may seem like a fairly straightforward task, there is actually quite a bit of skill and knowhow that's involved in Wildcat's success. Knowing how to organize items in a truck, how to package or wrap the most delicate furniture, and how to properly prepare a space to be moved into are all vital skills in a move. Luckily for our customers, Wildcat puts a high emphasis on training our movers in-house, both new and veteran. In fact, Wildcat ensures that all our movers undergo training on all the skills mentioned above and many more before they even go on their first move. Ensuring that our movers hit the ground running and provide the high level of service that Wildcat is known for, is our highest priority. Even our most experienced movers are constantly learning new skills and mentoring our newer team members on a daily basis. To get to know our team better and read first-hand about what makes Wildcat a local household name in moving, check out our about us page here.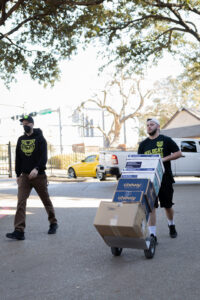 3. Wildcat has industry leading damage rates
 The state of Texas requires that all moving companies reimburse customers a minimum of $.60 per pound of the items damaged in Carriers Liability (CL). However, Wildcat is so confident in our movers and training that we offer a base level of CL equaling double that of the State minimum and up to 10x the state level of compensation for a small premium. Wildcat is only able to offer our customers such a high level of liability coverage because of the high standards we hold ourselves to. Wildcat has a reputation for our far below industry standards in damage rate (~2% of all moves), making us one of the best in the Business in terms of ensuring our customers that their possessions will be well taken care of.
The U.S. Census Bureau average predicts that the average American will move almost 12 times in their lifetimes, and each time has the potential to be as anxiety inducing as the last. So, do yourself a favor and do what so many others in the DFW metroplex are doing; take some of the stress out of moving by trusting us, Wildcat Movers, to do what we do best. 
Related Articles